How fast the week has gone by! Its mostly rained all week, and while I usually don't like rain, I haven't really minded it. I guess its because its been so long since we last had rain, and we need it so badly that I just can't help but want more to keep coming. Not too much though- it would be terrible to go straight from drought to flood (feast or famine principle I suppose)!
I've been slowly but steadily working on my dress, all I have left is the hem and serging the raw edges, oh and the button holes, which I still don't have buttons for. Oops... I'm not in any true hurry it get it done at least, its too summery to wear now with fall on us, but it will be waiting when warm weather returns next year~
Want a sneak peek?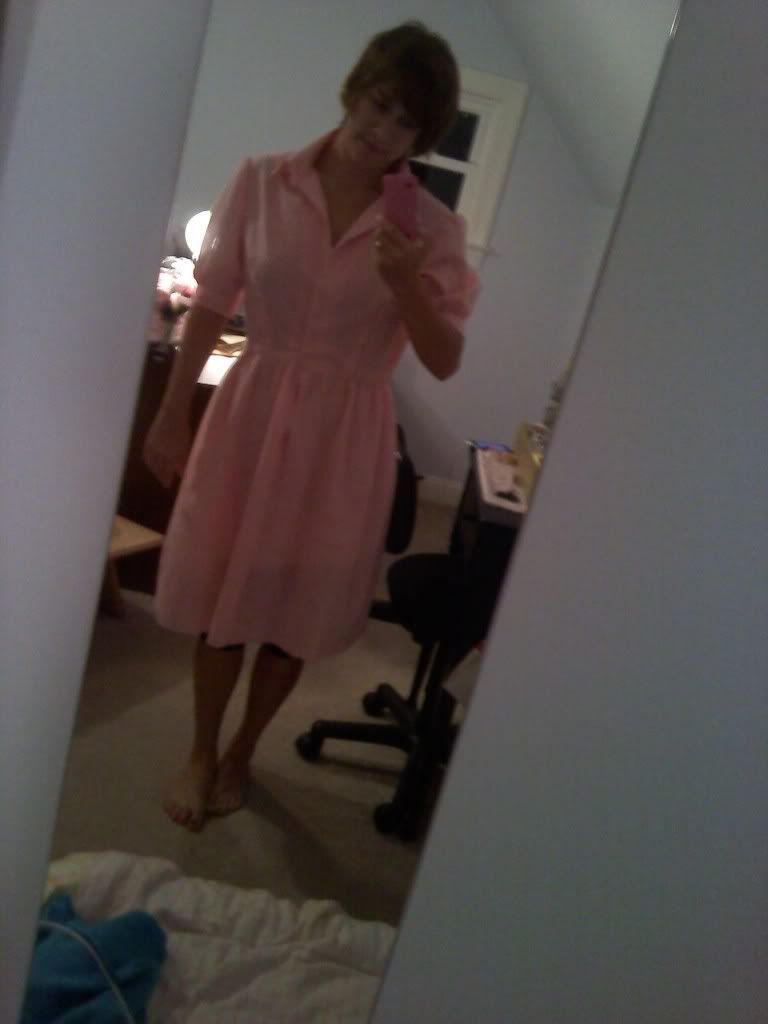 So cute!
Well, thats going to have to be it for this post, I'm super sleepy, and my bed is just calling my name!