Ok, I'll start off by saying that if I sounded slightly more chirpy than normal last post, well- I was under the influence of Advil PM. I have moderate-severe knee pain and I find that Advil PM works wonders when taken before bed when you're in pain. Unfortunately, when given enough time to take effect and at a high enough dosage... well sometimes I end up talking kinda silly. I won't say that I was "buzzed"- no not at all, but once the sedative? kicks in, I get sleepy, and when I get sleepy I can sometimes act slightly different than normal- we all do really- when we get tired enough.
Having said all that- onto what you really came for my nonexistent readers! These are a few of the pictures that I promised you, as well as a few reviews of products that I use to keep me looking my best.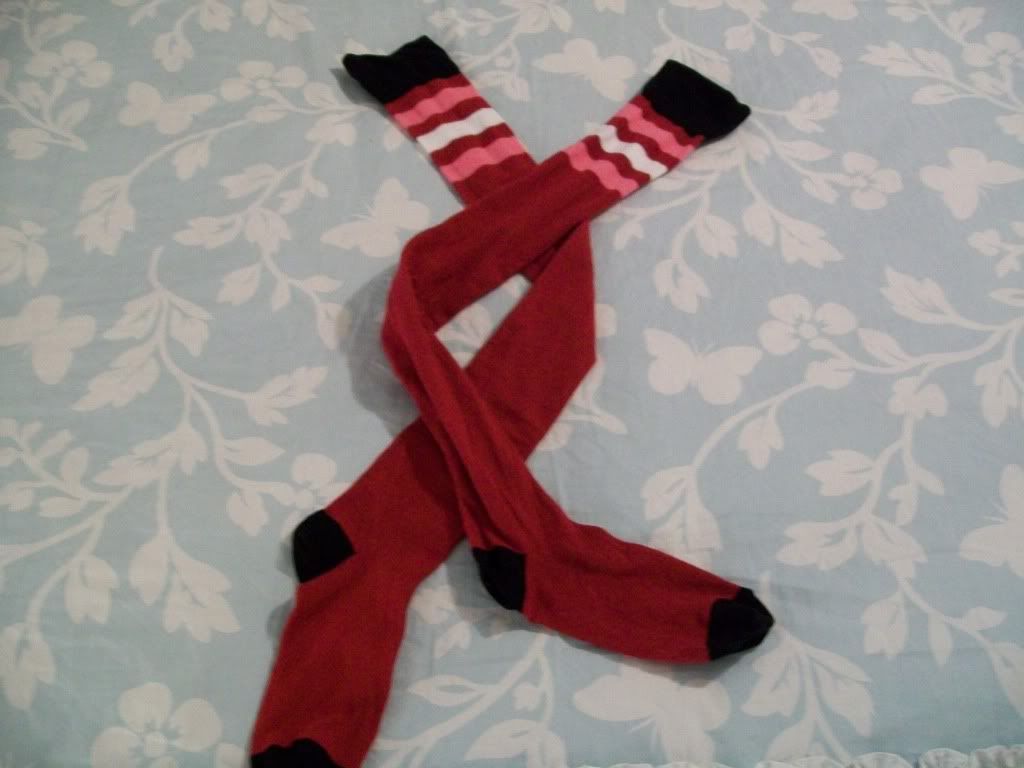 Thigh high socks from Target. I would have rather they were knee high, but at only $1.50, I can can deal with it. They also match the new shirt that I got perfectly!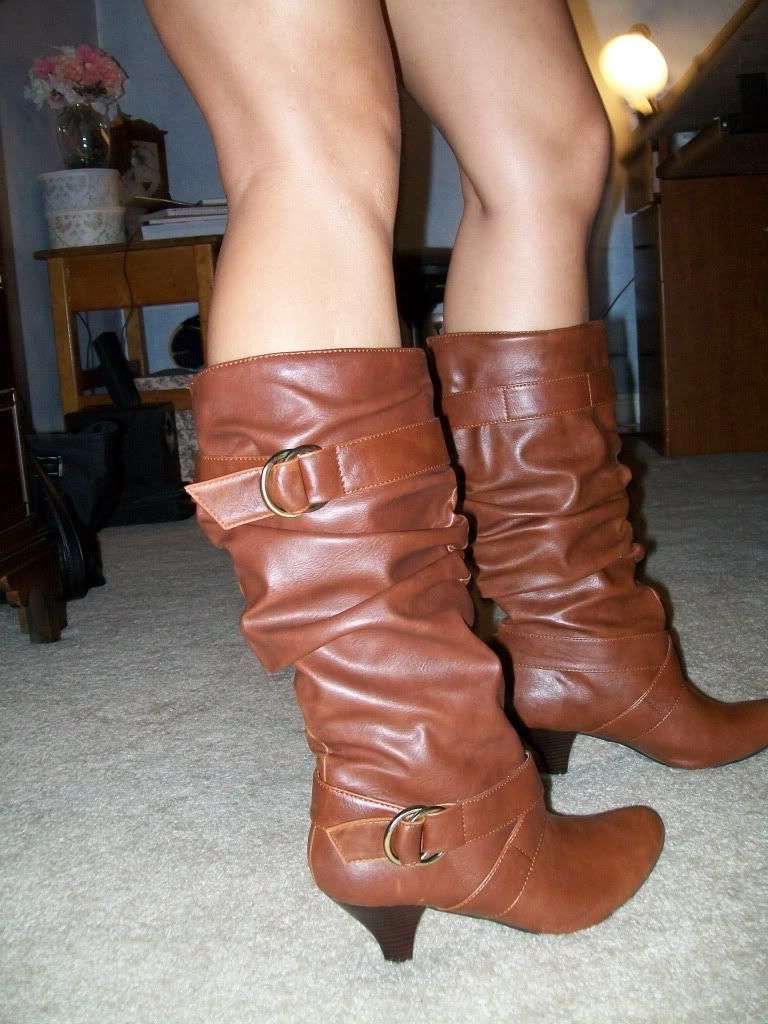 My boots! I loves them!!!! I can't believe that I found them in Target, of all places. I would have expected it if I found them in Charlotte Rouse, but never Target!