So in the wake of all those clothes from yesterday, I just couldn't stay home today and do nothing... so I went shopping! I actually was quite good, I only bought 4 things, and I spent about $14 total.
Rue 21 was having an awesome sale, I got a cami for $2, and a onepiece for $1. I was slightly on the fence about the onepiece, but for $1, I think I can make it work.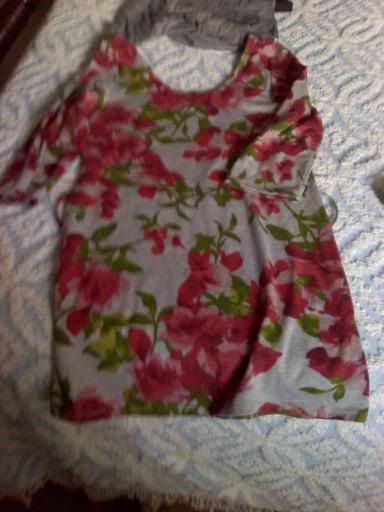 I love the print! The colors are just perfect for the end of summer and into fall. It came with a big belt, but it was way too big for me, so I'll just use the one I already have.
I also went by Ross, my favorite cheap place for new clothes. I didn't spend near as much time there as I usually do, sometimes I go and I can spend 2 or 3 hours in there, sifting through stuff and trying on things. Ross can be quite junky, different sizes all mixed up, and hardy anything runs a normal size, so I have to try everything on.
Today I was in there maybe 20-30 min, because I felt a bit off all of a sudden and cut my trip short, but once I was out of the store, I instantly felt better... maybe somebody was wearing a perfume that I don't agree with or something.
Whatever happened to me, I still managed to get two shirts, one for my eventual job, and another that might work at work (pun not intended) or it can just be a super cute everyday top.
I promise that this is 100% cuter in real life. The collar has ruffle roses! Don't mind how fat I look either, its just the angle that I used to get the pictures. Ross' dressing rooms are not that large, and the partition between them is quite low, so I was limited on how to get pics.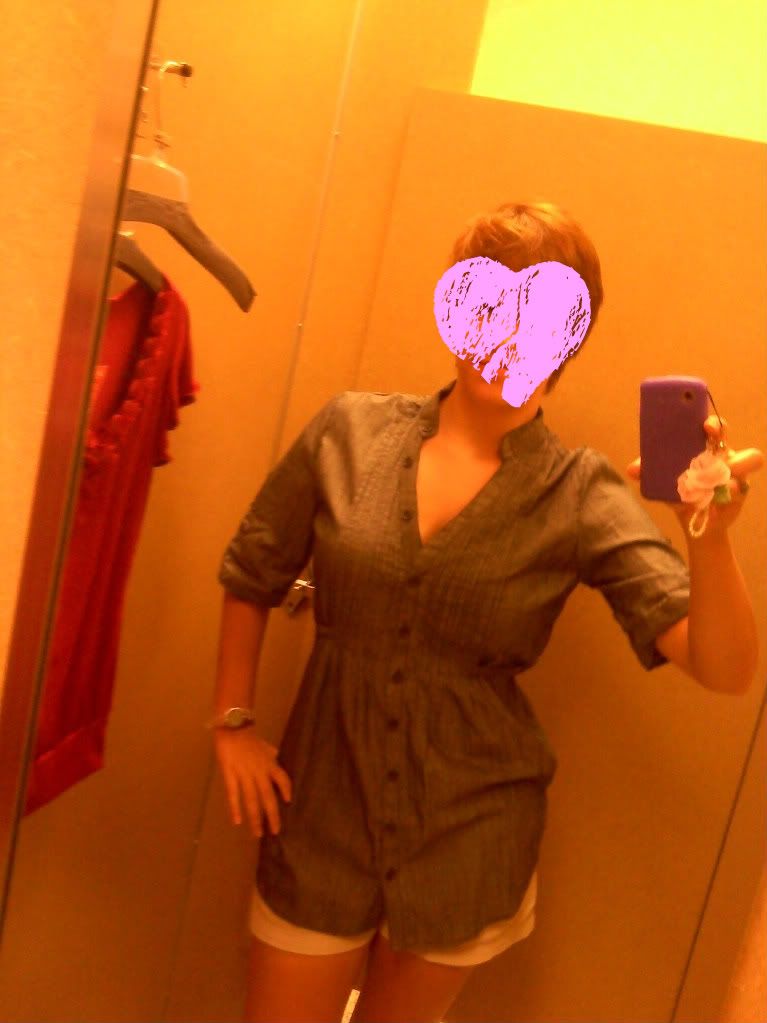 See how low the partitions are? I'm only 5'3''! My face was kind of scary here, sorry. I didn't wear much make-up because I didn't want it to rub off on the things I tried on... so I looked super washed out under those nasty lights.
I love that style of shirt so much that I have three of them! One in red plaid flannel, one in teal and black plaid cotton, and now this one if grey cotton. It really flatters me, I guess- and it looks really cute with a ruffle skirt underneath! I'll probably be pairing this one with my black lace and ruffle skirt.
A group shot of my mini haul to show the true colors of everything.