How was your weekend?
Mine went by fast!
On Friday night as usual my family went out to eat together, this week it was a rib place. Casual, but not ripped jeans and t-shirt casual, so I wore my beige skirt that I made. Its super comfy!! I didn't take it off until I had to go to bed. haha
Can you tell that I changed my hair style a little? I'm parting the bangs a bit and curling everything for a slightly messy look, not that you can see that in the picture.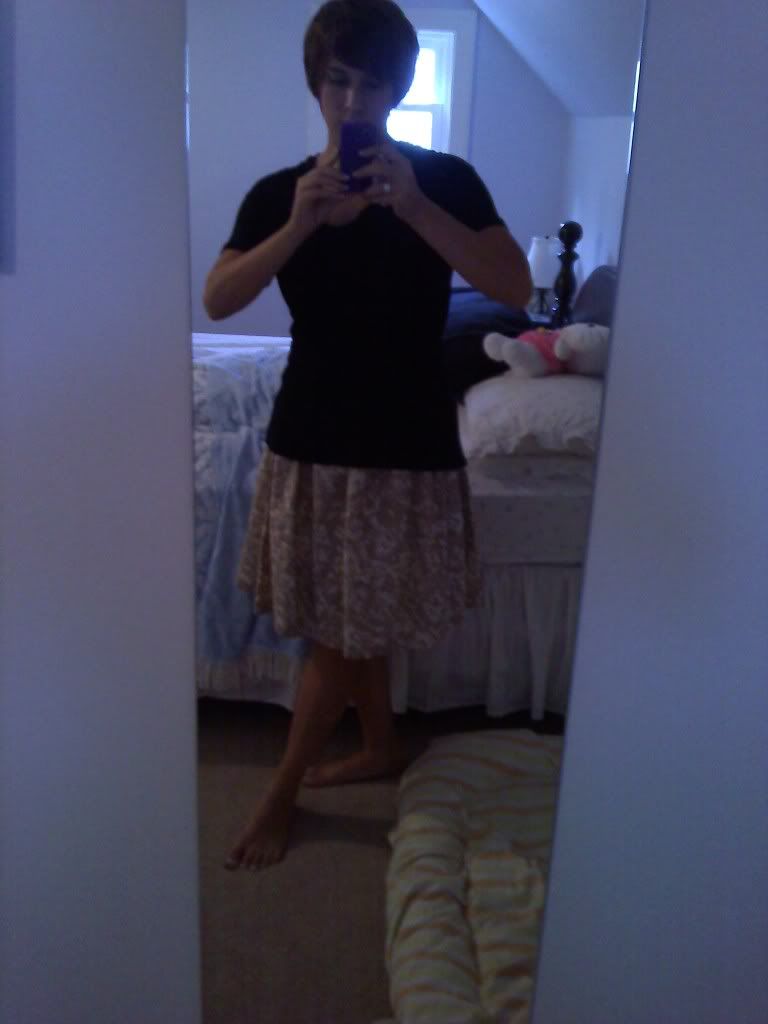 I had BBQ that night, and enough left over that I also ate it for dinner on Saturday. Speaking of Saturday... what did I do on Saturday? Hmm.... not much.
Some awesome person scanned and uploaded a TON of Japanese craft magazines on the web, so I nabbed those, and then spent the better part of today looking through them all.
I got sewing magazines that include lots of patterns that can be drafted (yikes! slightly beyond my skills at the moment, but I have them when I'm ready), a magazine on traditional crafts, and two magazines of nothing but how the make your own hair accessories, among others.
Since hair accessories are relatively easy to make, and I have lots of fabric in my rag bag (this is
why
I have a rag bag in the first place, for small projects like this) I got crafty and made this: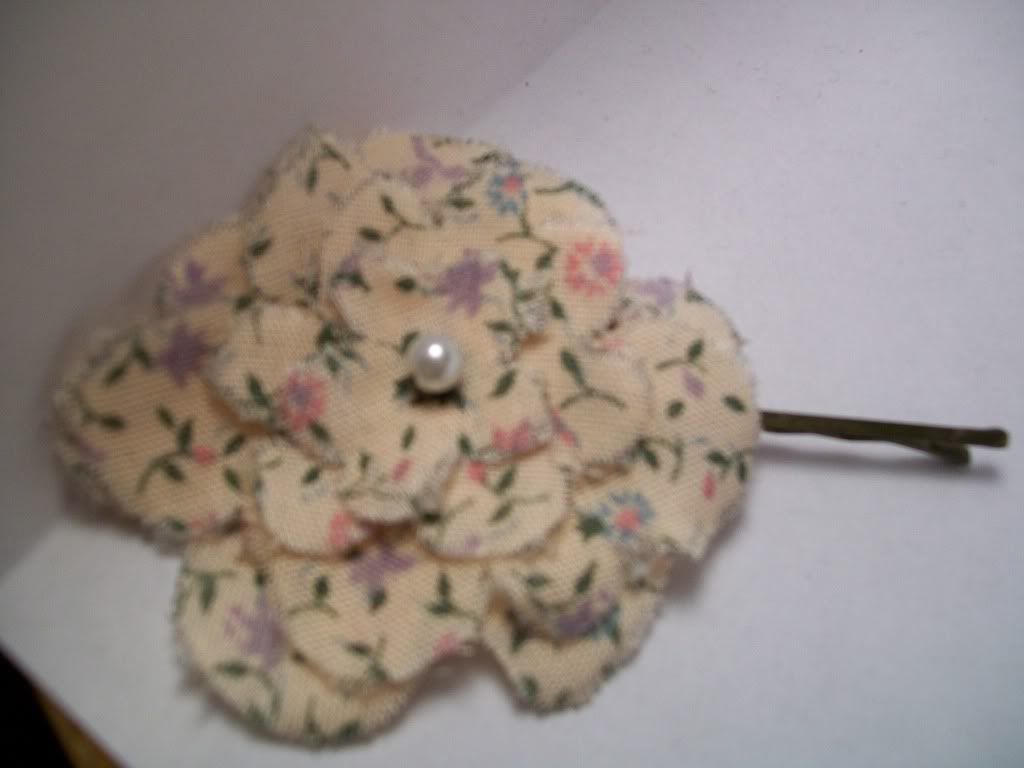 Its just several flower shapes cut out and sewed onto a bobby pin, but I think its a cute little accessory.
The wonderful lady behind
Make it and Love it
came up with the idea
first
. I just used a cotton instead, so I had to figure out how to keep my fabric from fraying (with no fray check in the house!) but I think I did ok.
I now have the instruction on how to make 1000 different scrunchies and similar things, so I'm thinking that by the time my hair is long enough to actually use them again I should have quite the collection. I like my short hair, but its time for a change, so I'm going to let it grow out for a bit. Maybe shoulder length, we'll see... I never keep the same style for very long, and with colder weather around the corner, I don't want it so short now anyways.