Ok, I'll start off by saying that if I sounded slightly more chirpy than normal last post, well- I was under the influence of Advil PM. I have moderate-severe knee pain and I find that Advil PM works wonders when taken before bed when you're in pain. Unfortunately, when given enough time to take effect and at a high enough dosage... well sometimes I end up talking kinda silly. I won't say that I was "buzzed"- no not at all, but once the sedative? kicks in, I get sleepy, and when I get sleepy I can sometimes act slightly different than normal- we all do really- when we get tired enough.
Having said all that- onto what you really came for my nonexistent readers! These are a few of the pictures that I promised you, as well as a few reviews of products that I use to keep me looking my best.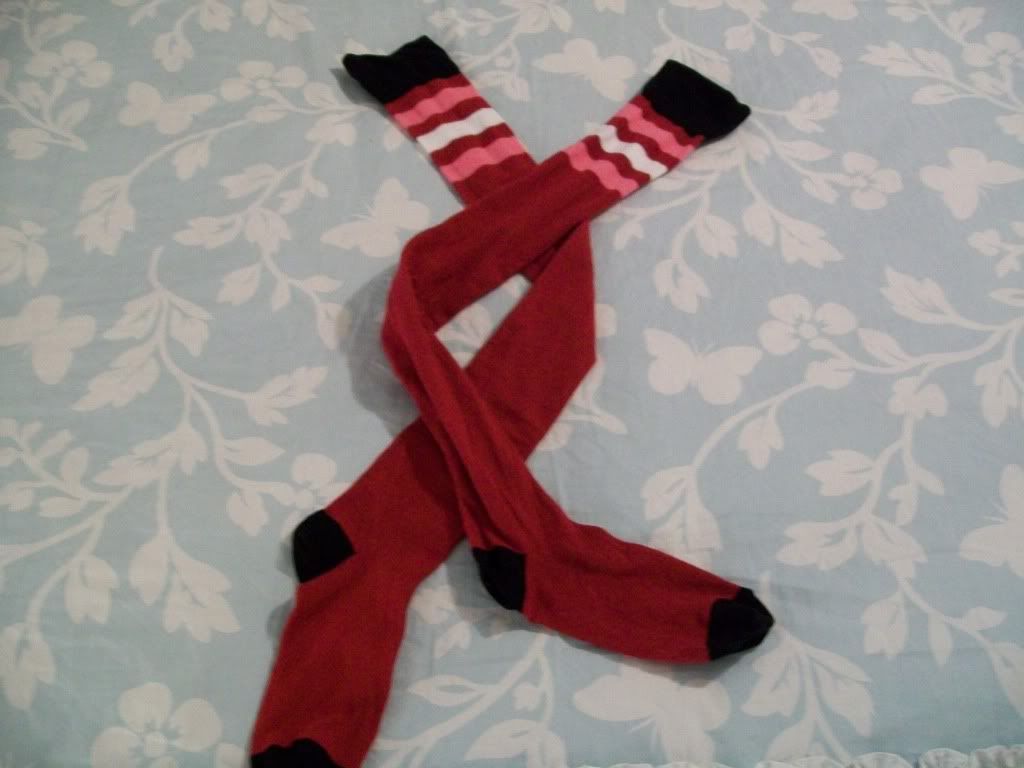 Thigh high socks from Target. I would have rather they were knee high, but at only $1.50, I can can deal with it. They also match the new shirt that I got perfectly!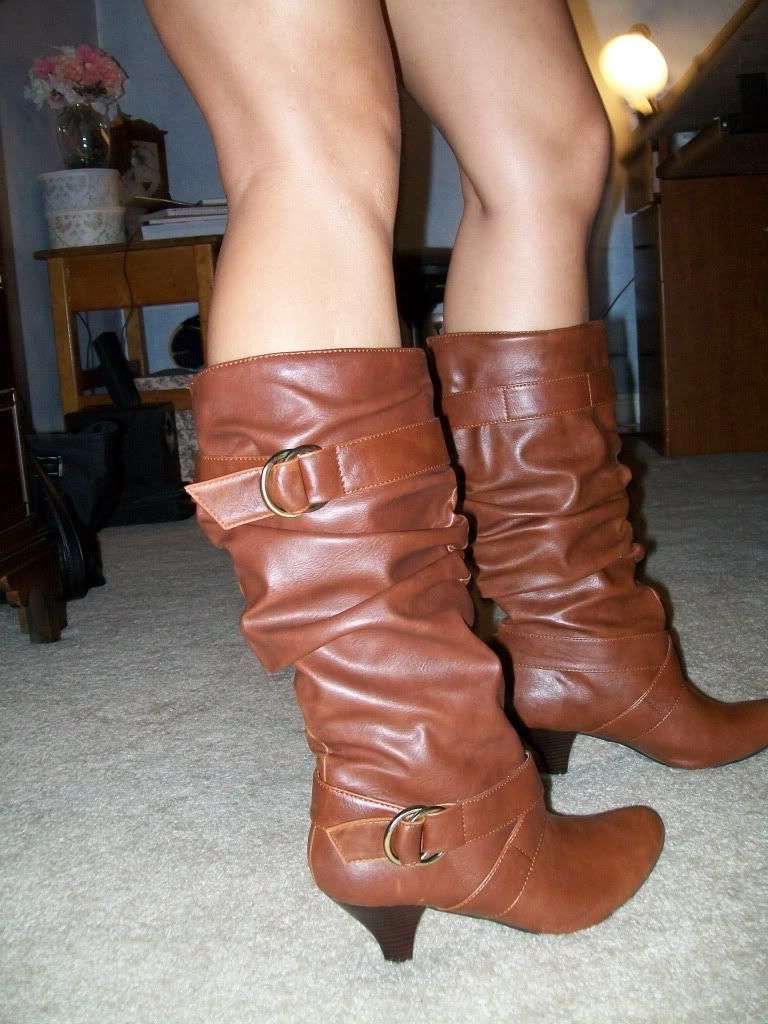 My boots! I loves them!!!! I can't believe that I found them in Target, of all places. I would have expected it if I found them in Charlotte Rouse, but never Target!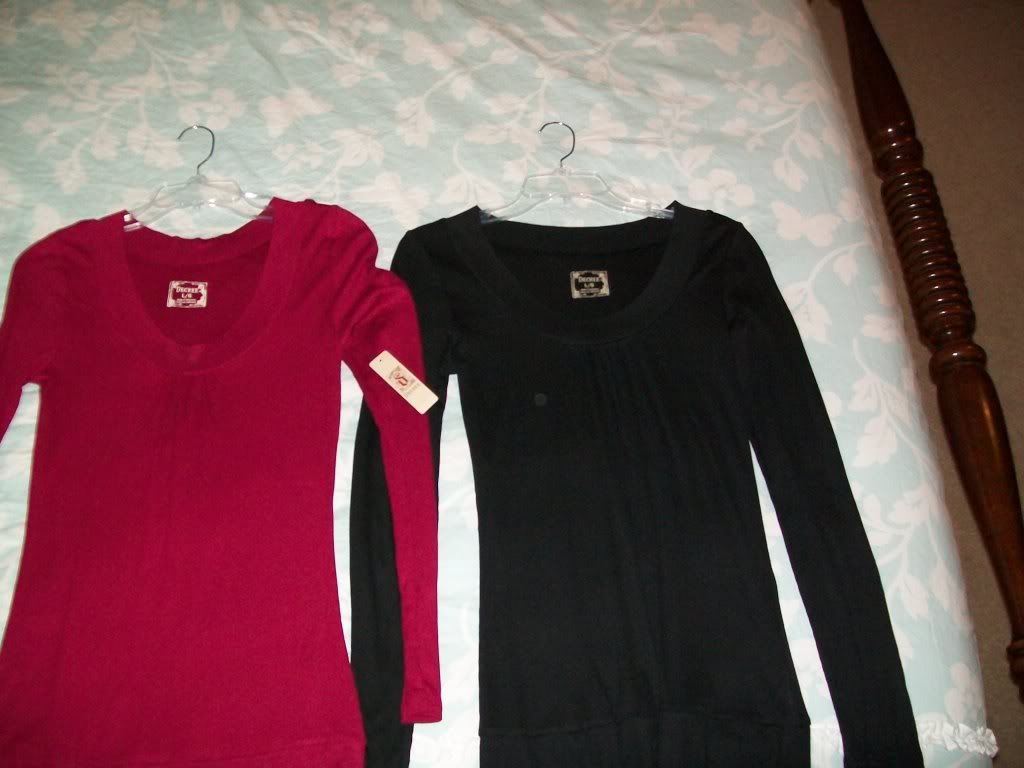 Two new shirts from JC Penny's. I got the black one for layering, and the magenta one cause it was buy one get one 88 cents. I wish that I could have found something else for the bogo, but Penny's is turning out less and less things that I find cute.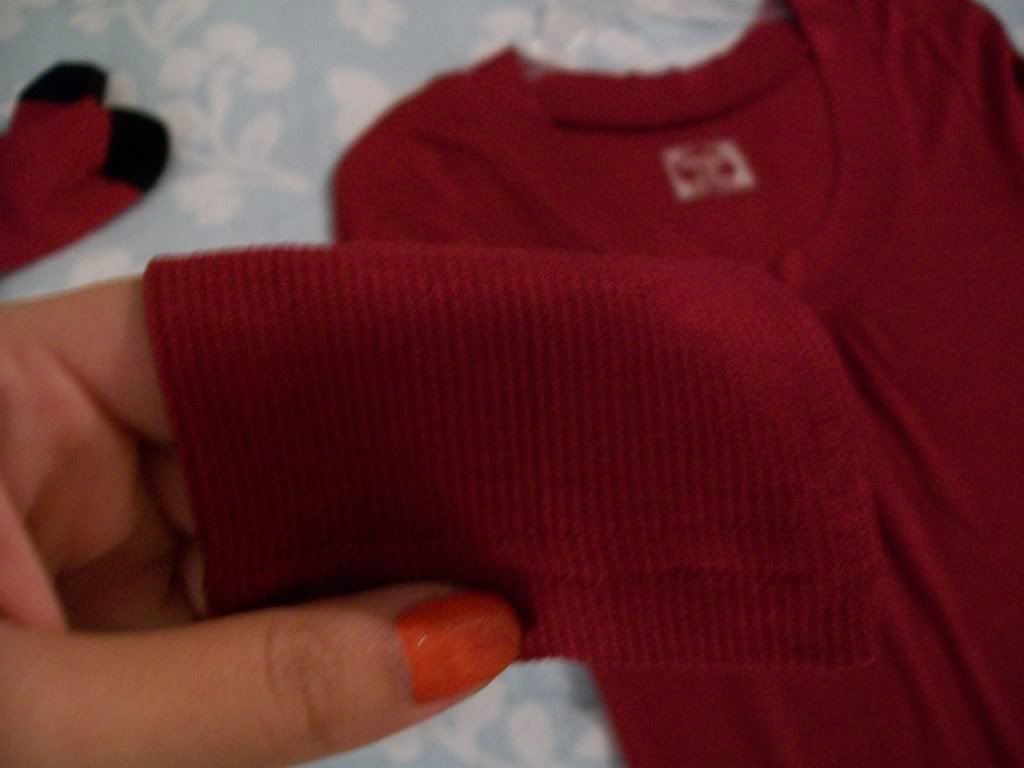 Ribbed detailing on the shirts- a nice detail for winter! Don't ask why, but I just find ribbed things cute...
Ok, so those pics are out of the way, onto the stuff that keeps me looking good!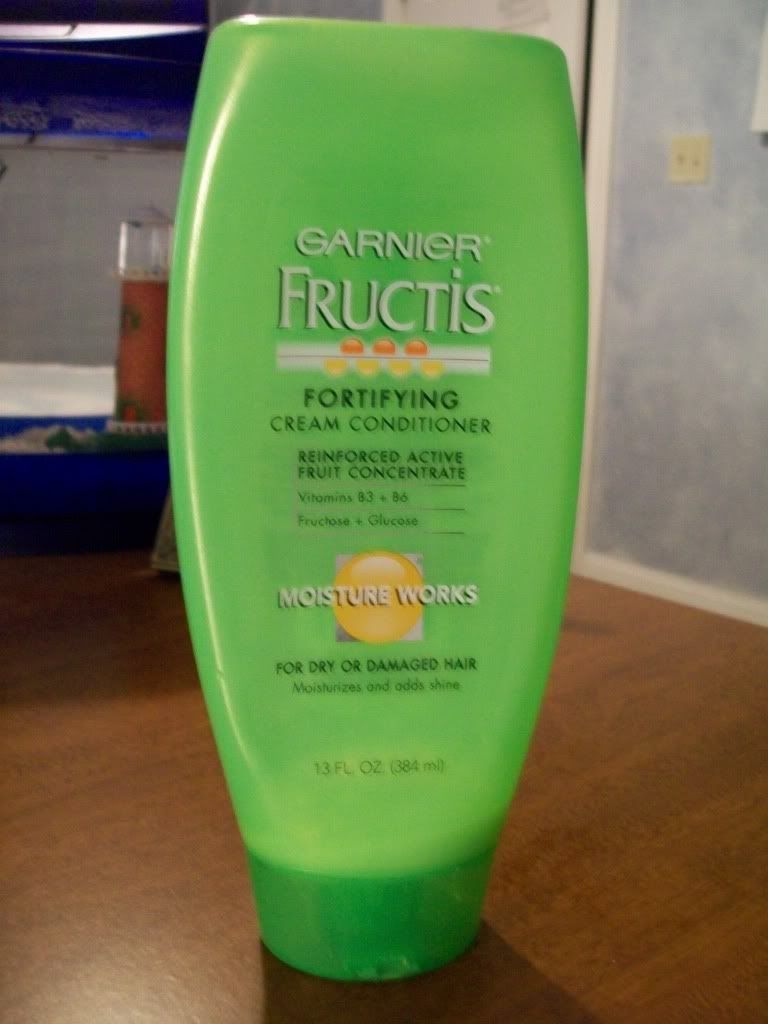 This is the brand that I use for most of my hair care. My hair LOVES this stuff, and it just looks and feels amazingly healthy. I have very healthy hair my stylist tells me, and this is part of the reason why! I started using the dry and damaged hair line of Garnier last summer (08), when I had a
major
hair color crisis and it had to be died like 3 different times in less than 2 months. My hair was fried! I permed it back at the end of January this year, and while it did some damage, my hair bounced back fairly quickly this time. I now use the color care line of Garnier, cause I have highlights, and some remaining color to cover over the last bits of my disaster...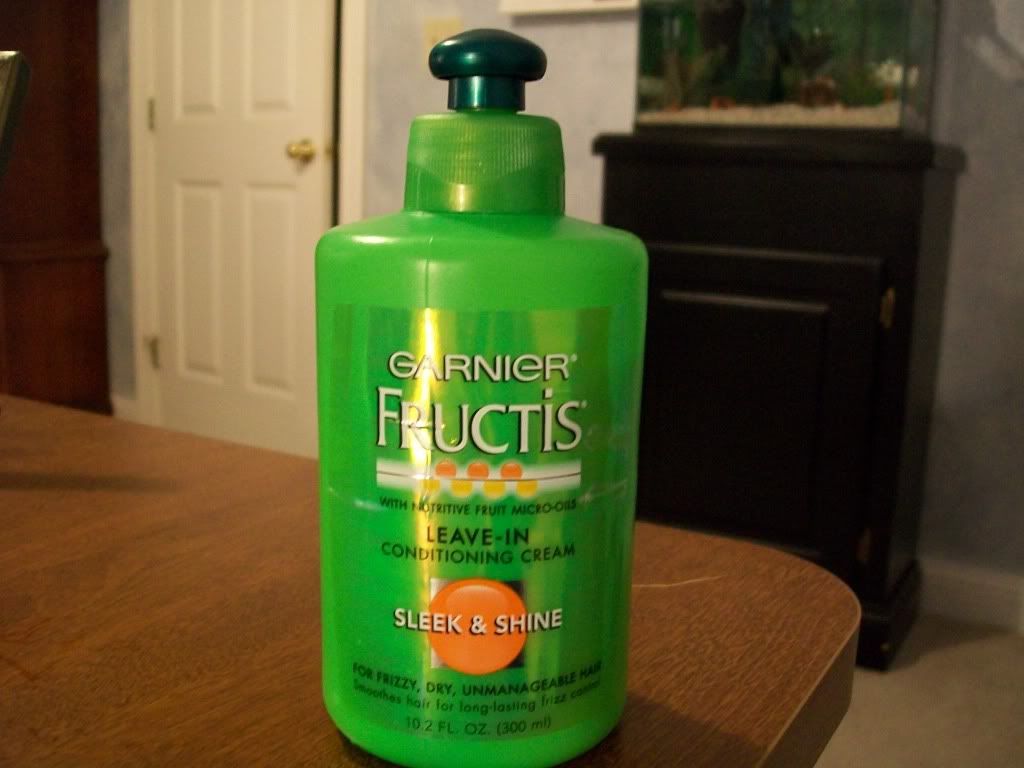 I use this leave in conditioner at least once or twice a week. This isn't the original product that I used to really bring my hair back around, but I haven't seen that in a while, so this will do until I do. Just a good leave in conditioner, it really helps hydrate your hair- but it can make it hard to style on the day that you put it in. If you can find it, what I really recommend to correct badly damaged hair is Garnier's melting masque- its made just for badly damaged hair, and it will work! Even if your hair isn't
badly
damaged, that stuff can really make a difference. If you find it, feel free to use it once a week on normal hair to give it that extra boost. I used to use the masque everyday when my hair was real bad off.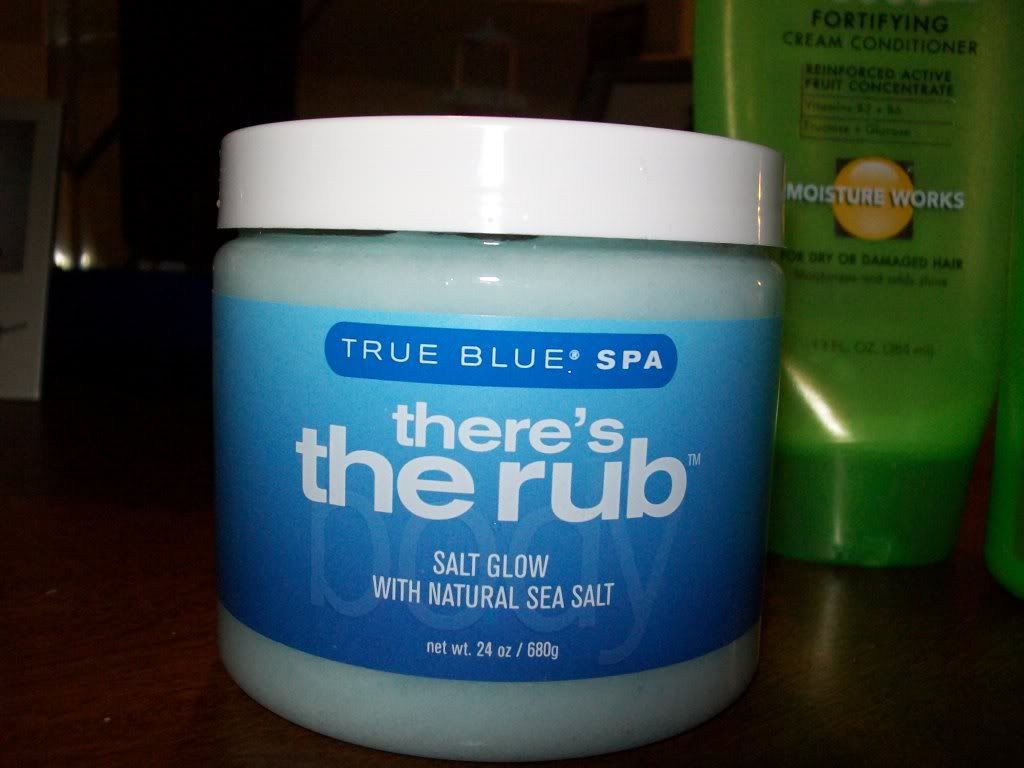 I just got this from Bath and Body Works yesterday, so I'm still tying it out. I have lots of bumps on my upper arms and thighs from where dead skin and oil gets trapped, so I'm hoping this stuff will help me get rid of them! I used it on my hands last night, and could immediately tell that they were softer, but that's not too hard, my hands are pretty well cared for; so taking the top layer of dead skin off wasn't too hard for this stuff. I did use it int the shower today all over, but since I had to hurry though- no hot water!- I'm not going to judge off of one use. I'm going to revisit this in about two weeks, and tell you how it's going. One thing to mention, this stuff is for serious! There is very little water in that tub- the entire thing is filled with salt and whatever else is in there. Use a washcloth to help scrubb it over your skin- it doesn't spread easy, but I think that will actually help it work better.